Progressive straightening treatment | Smooth the hair
Also known by keratin or brazilian straightening treatment, the progressive smoothing treatment do not contain formaldehyde. It is suitable to straight all hair types, including colored, damaged or fine hair, thanks to a combination of amino acids that modifies the structure of the hair, controlling frizz and smoothing about 70 and 100% (depending on hair type).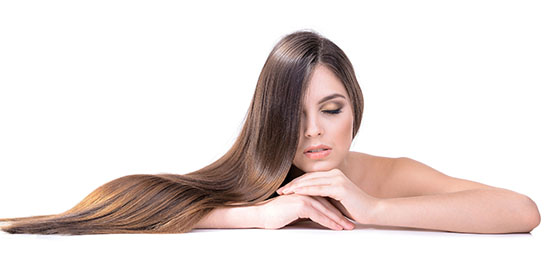 Brazilian kativa straightening | Products for home
For all those persons that have leafy hair, with really strong curls or a pretty rebellious frizz, we bring you the best in straightening. If you have already spent a lot of time in search of what would be the most feasible, you should know that the Brazilian straightening is ideal for these cases and we tell you immediately what this whole issue is about.
How do we apply the Brazilian straightening?
The Brazilian straightening is a hair product that takes care of disappear the existing waves in our hair fibres. This is in turn a treatment that will help you to get a really soft hair; as well a facelift that you will be able to wear for a fairly long time. This type of straightening is very simple to apply; as simple as you can use it from home. For the application of the product you must have at your fingertips a shampoo containing keratin, the Brazilian straightening, a hair dryer and an iron hair. The process will start from the preparation of the hair; you have to wash your hair with the keratin shampoo. The guarantees of using the shampoo with keratin give the possibility to the mane, to be restored. When you finish washing the hair it is important that you dry it very well.
Steps to apply Brazilian straightening at home
After having your hair dried, brushed and divided in four parts by relying on the use of some tweezers. This way, you will be able to start applying the Brazilian kativa straightening, from the root to the tip, without fear since it will not cause damage to your scalp. Once it's applied, you will have to leave the product on your hair during some minutes. From this space of our online store that we have prepared especially for you, we recommend you to let the product on your hair between 15 to 20 minutes, and after that you can brush your hair to release the excesses in your hair.
Cheap Brazilian straightening products
Now, you can dry your hair with a hair dryer, detailing that it is completely dry. At the same time, you can brush your hair like you do when you usually dry your mane. The following action corresponds to use the iron hair to smooth the hair. For it, the best is to take thin hair strands. The degree of temperature of the iron hair is also very important, for this we suggest to use it at approximately 200 degrees Celsius. With this, we sought to fix the product in the hair fibres so that it continues to act on all the hair. When you have finished with the iron hair, don't forget to let your hair rest to make your hair come back at a normal temperature. Then wash again for the purpose of getting rid of any type of residue left by the product. After the wash, you can use a conditioner and then remove it with plenty of water. We finish the process by drying our hair and finally you can model your beautiful hair with a perfect straightening.
How long the Brazilian straightening lasts?
The straightening, If we properly maintain it, it has a duration of 90 days, that is tree months, as long as we give our hair the care it requires.
Care for after the straightening at home
URGENT! If you can, avoid the soakings of the hair. With this we mean, it favours you more to keep your hair dry to ensure the permanence. The frequent exposure to water, in particular to the water with salt and chlorine because it will remove completely the product and you will have lost your longing dream, that straight you had already achieved. Don't forget that regular hair nutrition and hydration is also essential. For these tips and more, you can see them on our online store, to offer you the best products at a very low price and we guarantee you quality.