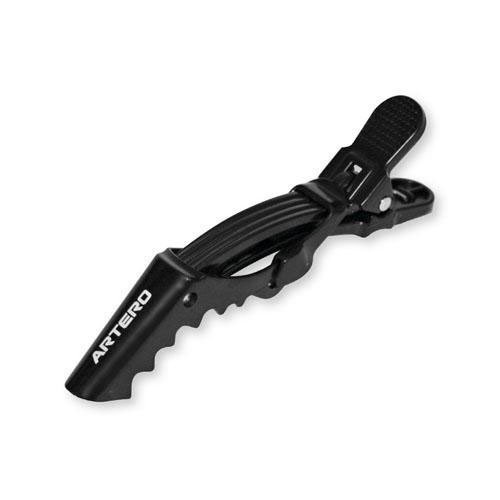 Clip Artero Kayman
Perfect clip for holding your hair while doing hair styling and/or ironing, with no marks. Fits perfectly, work easier and gets a professional ending. It has 11cm length, lightweight, flexible and professional design.
---
Availability:

Last units

Reference: 8435037113232
Brand: Artero
---
---
Action
It is perfect for holding hair in place while styling with a hair dryer and/or straightener, without leaving any marks.

Presentation
It is 11cm long, very lightweight, flexible with a professional design.

Directions
Exclusive use for hair.