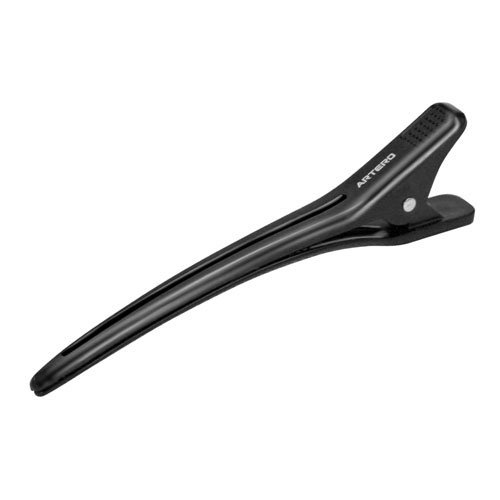 Clip Artero Classic 1 unit
The perfect clip! Perfect for holding your hair while doing hair styling and/or ironing, with no marks. Fits perfectly, work easier and gets a professional ending. It has 12cm length, lightweight, flexible and professional design. Buy with confidence! 100% Guarantee of Artero, a company with over 100 years in the world of professional hairdressing.
---
Reference: 8480000198259
Brand: Artero
Availability:

Available
---
Action
Perfect for holding the hair while doing the hairstyle with a hair dryer and/or hair straightener, without leaving any marks.

Presentation
It is 11cm long, very lightweight, flexible and with a professional design.

Directions
Exclusive use for hair.