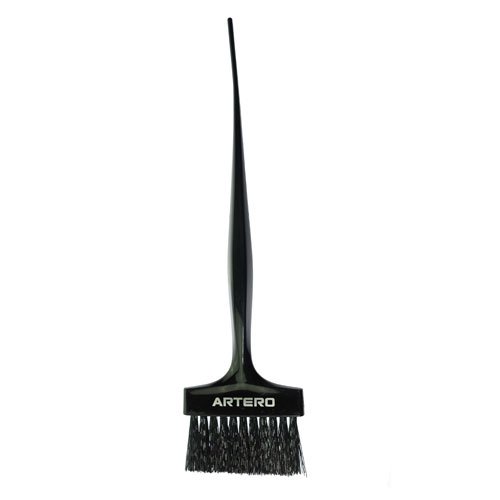 Brush Artero Black Large
It serves to evenly apply the Keratin Treatment or dye on the hair fiber. Particularly suitable for thin and delicate hair. In color black, a basic color for hair professionals.
---
Reference: 8435037172659
Brand: Artero
Availability:

Unavailable
Action 
Application of treatments, creams and dyes.

Presentation 
Resistant plastic brush with soft bristles. Color black and medium size.

Directions 
Place the product to be applied in a bowl and use on hair already prepared for application. It can be washed and reused as many times as necessary.