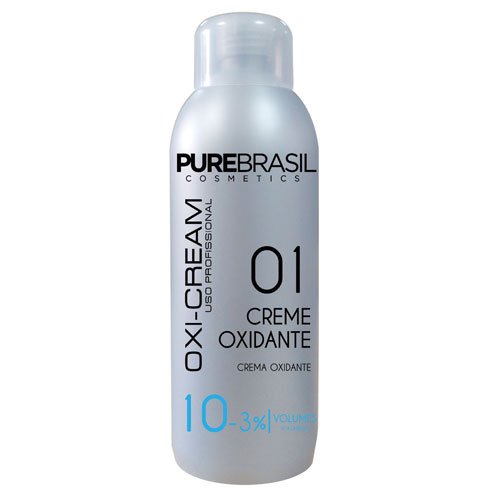 Oxidizer Cream PureBrasil 10Vol 1L
PureBrasil Oxidizing Cream, specially developed to protect hair during hair color and hair decoloration processes. Available in 4 different types: 10 volumes for coverings at 3%, 20 volumes for standard coverings at 6%, 30 volumes for clearing actions at 9% and 40 volumes for over-clearing actions at 12%.
---
Reference: 5600439417100
Brand: PureBrasil
Availability:

Available
---
Indication
All hair types.

More Info
Contains Hydrogen Peroxide. Avoid contact with eyes. In case of accident, rinse with plenty of water and consult a doctor. Protect hands during application with disposables. It could irritate the hair guy.